For domestic guests
---
STEP01: Terms and Conditions
The following applies to all Season Pass holders;



Passes may be confiscated or revoked if the holder is in violation of any of the rules or regulations of Hakuba47 and Hakuba Goryu ski areas.
Our most common example of this is skiing outside of the resort boundaries, as doing this is strictly prohibited throughout most of Japan for safety reasons.


Any lost or stolen passes must be reported to Hakuba47 immediately. Replacements will not be issued, so please take great care not to loose yours.


Use of a season pass by anyone other than the registered pass holder, or alterations to the season pass, will result in cancellation of that pass.


Season passes are non-refundable and non-transfeable. They are to be used for the season they were purchased. Any exceptions to this rule are at the discretion of Hakuba47 and Hakuba Goryu. Fraudulent use of your season pass will result in confiscation and prosecution for all parties involved, as well as any applicable usage and administration fees that may apply.


Season Passes are valid for the duration of the season. Spring season passes are valid from March 1st to the end of the ski season.


Season Passes are not valid for night skiing.


A Season Pass without the resort`s official stamp is void.


Any breakage or alterations to a pass may cause irreparable damage to the IC chip and render it invalid. Please look after your pass.


A Season Pass must be in the holder's possession at all times on the mountain. Please show your pass to the staff when accessing Hakuba Goryu or Hakuba 47.


All pass holders at Hakuba47 must abide by the Snow Users Responsibility Code. Misconduct will result in the withdrawal or suspension of the pass and any relating privileges. No refund will be issued. Misconduct refers to the above conditions, all rules relating to the resort and antisocial or inappropriate personal conduct.


STEP02: Order
You may apply for your Season Pass online or by post:
① Order online → Please attach the application form filled out, along with one photograph.
② Order by post → Please download the application form print and fill out, along with one photograph and pop it in the mail.
---

Applying online
- Please complete all relevant sections of
this application form
and attach the applicant`s photograph before sending.
- Please note that the confirmation screen may not be displayed while photos are uploading
- If you are applying via cell phone, a confirmation email may not be received.
- All photos should be taken within the last 6 months and follow our photo guidelines below.
Any that are not suitable will need to be retaken.
---

Applying by post


- Once moving to the above link, print out & complete all relevant sections. Mail to the address below along with one photo.
- If you have chosen to pay by cash, simply include the exact amount along with your application and photograph.
- If you do not have access to a printer, please contact us via the details below.

Attn: Season Ticket Office,
Hakuba47 Winter Sports Park,
24196-47 Kamishiro, Hakuba-Mura,
Kitaazumi-gun, Nagano Prefecture,
〒399-9211

TEL: 0261-75-3533
---
Photo guidelines
Please have your photo ready to upload when applying:

- It should be a colored photo taken within the last 6 months.
- It should be in JPEG or PNG format with the following dimensions; 5 MB or less.
- It should clearly show the face looking at the camera, and without any obscuring accessories such as hats, glasses or goggles.
- It should not be a monochrome photo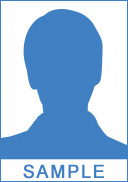 ---