Tickets & Passes
2017-2018 Tickets & Passes
Under 5s
Child6-11yrs
Youth12-17yrs
Adult18-49yrs
Senior50-69yrs
GSenior70+yrs
Single Day
Free
¥2,700
¥4,000
¥5,000
¥4,000
¥3,200
Single Day (Special Offer)From Open to Dec 15th 2017From March 12nd 2018 to End of season
¥2,100
¥4,000
¥3,200
2-Day Pass(Consecutive days)
¥4,800
¥7,700
¥9,000
¥7,700
¥6,100
3-Day Pass(Consecutive days)
¥6,900
¥11,200
¥12,600
¥11,200
¥9,000
Half Day (AM or PM)
¥2,100
-
¥3,980
-
-
Family Ticket(1 Adult+1 Child)
¥6,300
Weekday Pass(any 5 weekdays during the season)
-
¥17,900
-
Disabled(Single Day)
¥2,100
¥3,700
Coupon book - 11 lift rides(Kaisuken)The Gondola will count as 2 rides
¥2,100
¥4,000
Hakuba47 Gondola - one way
¥500
¥850
Hakuba47 Gondola - round trip
¥800
¥1,600
One way chairlift ticket
¥210
¥400
Hakuba Valley Pass(All Mountain)1Day to 7Days
Details
Hakuba47&HakubaGoryu Season Pass
Details
*All passes are available both of Hakuba47 and Hakuba Goryu without Hakuba47 one way and round trip gondola ticket.
*All passes containing an IC chip require a ¥500 fully refundable deposit on the card. You will receive the refund by returning the pass to the machine after you're finished with it.
*AM Half Day Passes are valid from opening until 1PM. PM Half Day Passes are valid from 12:00 until closing.
*5 Weekday Pass is valid for any weekdays throughout the season excluding Japanese Public Holidays and between the dates of December 29th and January 3rd.
*Hakuba Valley 2-Day Pass is valid for any 2 days over a 3 day period within the Hakuba Valley
*Hakuba Valley 3-Day Pass is valid for any 3 days over a 5 day period within the Hakuba Valley


Online Lift Pass purchase
Our combined Hakuba47 & Hakuba Goryu passes will be available from December 16th. Thank you for your patience.
It is now possible to purchase and recharge online, meaning that you are not required to visit the ticket counter and can ride straight onto the lifts.
*Click here for details

* After clicking the link above you can select your language on the new page in the top right corner.
Special Offer
---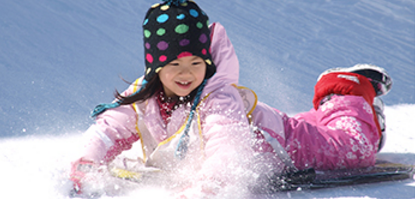 Under 5s SKI FREE EVERY DAY
Children under 5 years old SKI FREE EVERY DAY! You simply can`t get a better offer than that...!
---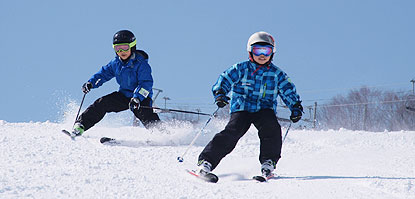 Kids' Day
All elementary school children ski free on the third Sunday of each month.
---
Family Pass
Deal with "Family Ticket"!
One day pass for one adult and one junior is 6,300yen.
Make the most of family time on the slopes this season!
---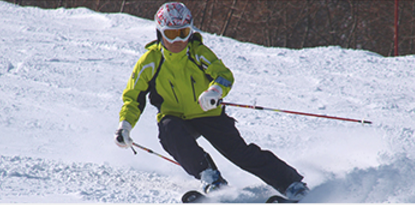 Early Season and Spring Skiing diiscounts
Early season discount, ¥1,000 off the regular price, is available from opening until December 13th.

Spring Season discount, ¥1,000 off regular pricing, is available from March 14th until the end of the season.

*All passes containing an IC chip require a ¥500 fully refundable deposit on the card. You will receive the refund by returning the pass to the machine after you`re finished with it.
*AM Half Day Passes are valid from opening until 1PM. PM Half Day Passes are valid from 12:00 until closing.
---