On Hill dining options:
First place awarded to Pizza House Luis' pizza for the 2nd year running!
---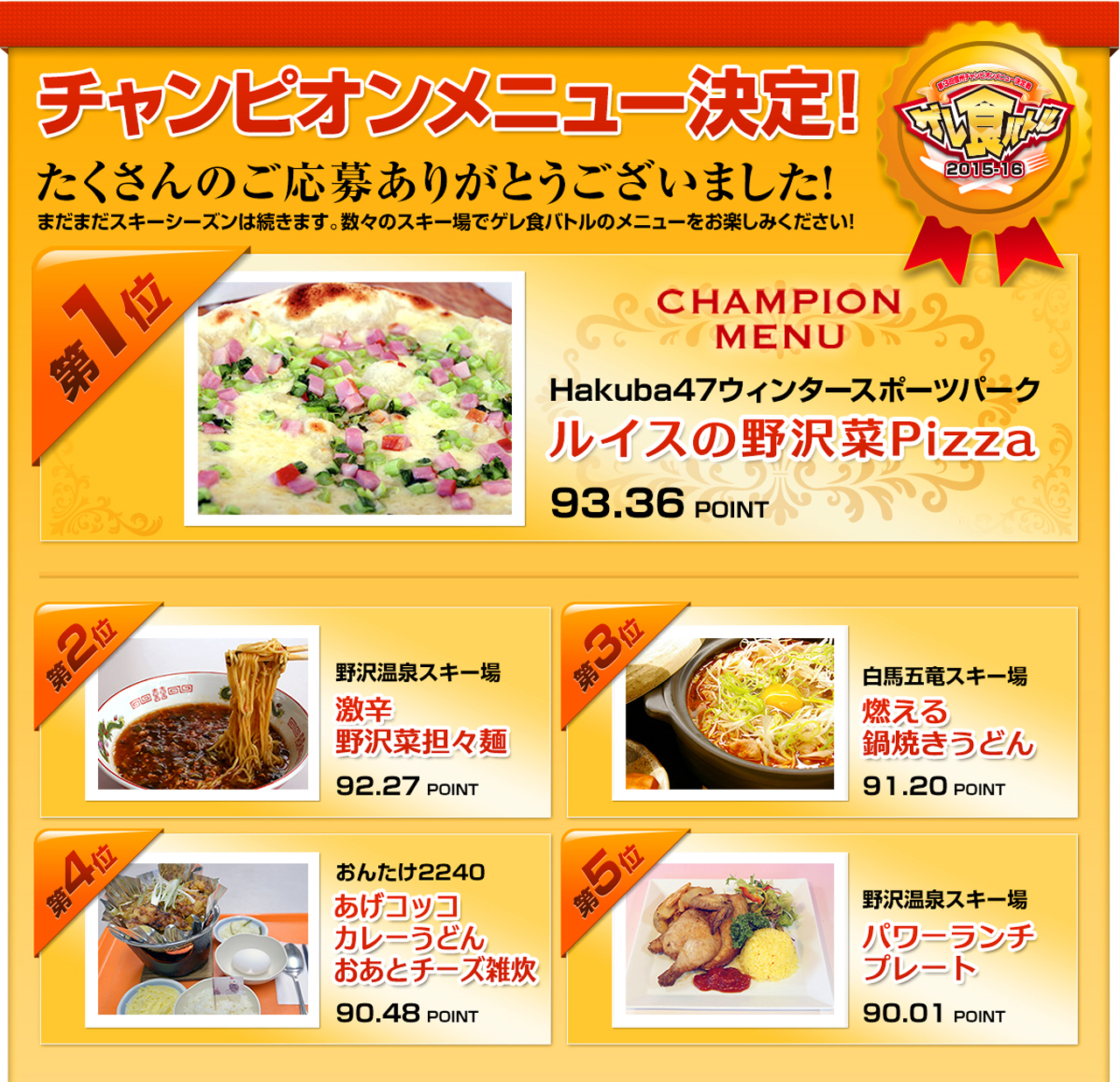 Last year Pizza House Luis' "Nozawana vegetable pizza" was ranked number 1 for best mixed pizza!! Thank you to all who supported and voted!

For the second year running, Hakuba 47s' Pizza House Luis took first place in the "Shinshu champion choice menu battle." This award samples and scores food from ski resorts all over Nagano prefecture, so naturally, we were thrilled to win for a second year running.

Be sure to check out our "Teriyaki pizza" too - as it came in 3rd for two years running previously.

We attribute the tastiness to our authentic stone pizza oven and variety of ingredients. It is a great chance to feel and taste the Alps!
Dining options and events:
---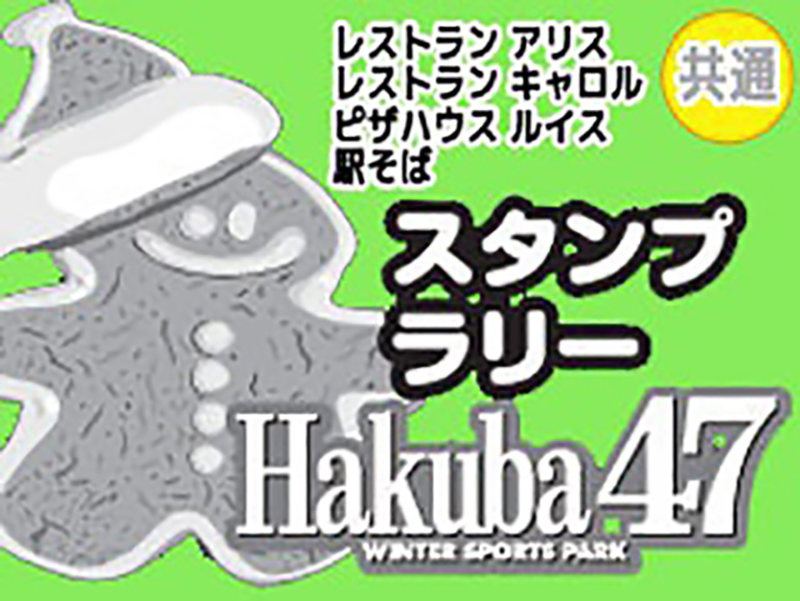 Hakuba47 Restaurant stamp card
For those frequenting the resort, a stamp card is a great way to go. Simply ask for one at any of the following eateries, and with each meal over the value of ¥800 your card will be stamped.

- Once ten stamps have been collected, you will receive a free soft drink.
- Once twenty stamps have been collected, you will receive a free soft drink and a meal ticket to the value of ¥1,000.

● The following eateries offer the stamp card system: Restaurants Alice, Carol and Pizza House Luis.
● This offer is open to all customers during our opening hours. Freebies can be redeemed at the above locations.
---