Hakuba 47 List of Events
Event Calendar
What's New
---
Hakuba 47 × 47 Prefectures Campaign
Which prefecture do you live? Check the event week applies to you. Anyone who buys a lift ticket will get a drink coupon! A total of 47 people who draw a winning ticket during the season will receive a lift ticket. Also, a big prize will be presented to a total of 3 people who draw a winning ticket!!

Period:Monday, January 4, 2021 ~ Sunday, March 7, 2021
Intended for: residents of all 47 prefectures in Japan
※Please see below for the week that applies to you.
1/4~1/10 Aichi・Aomori・Akita・Ishikawa・Ibaraki
1/11~1/17 Iwate・Ehime・Oita・Osaka・Okayama
1/18~1/24 Okinawa・Kagawa・Kagoshima・Kanagawa・Gifu
1/25~1/31 Kyoto・Kumamoto・Gunma・Kochi・Saitama
2/1~2/7 Saga・Shiga・Shizuoka・Shimane・Chiba
2/8~2/14 Tokyo・Tokushima・Tochigi・Tottori・Toyama
2/15~2/21 Nagasaki・Nagano・Nara・Niigata・Hyogo
2/22~2/28 Hiroshima・Fukui・Fukuoka・Fukushima・Hokkaido・Mie
3/1~3/7 Miyagi・Miyazaki・Yamagata・Yamaguchi・Yamanashi・Wakayama
---
"Residents of Nagano" Week
If you are a resident of Nagano, you can get a Goryu & 47 lift ticket at half price!
The first 5 Nagano residents to arrive each day can rent ski/snowboard equipment at half price!

Period: Saturday, March 13th through Sunday, March 21st.
---
GORYU 47 QUEST
Answer all the questions hidden in the snow and get an original sticker!
You might be able to get 21/22 season pass or one-day pass!?
※This event will only be conducted in Japanese. We apologize for the inconvenience.
※You need to install Machi Quest (まちクエスト) application to participate in this event.

Period: Saturday, December 26, 2020 ~ Wednesday, March 31, 2021
---
SNS Story Campaign
Please upload photos and movies you took at Hakuba 47, Goryu, and/or Iimori onto Instagram, Facebook, or Twitter and tag it with #goryu47.
Amazon gift points worth 100,000 yen will be presented to the best poster!!

Period: Saturday, December 26, 2020 ~ Wednesday, March 31, 2021
Annual Events
---
Draw to win 5,000 yen!
The first 100 guests to arrive at Hakuba 47 will be eligible for taking part in the BINGO drawing to win 5,000 yen!!

●Date and Time: every Saturday between January 2nd and March 27th, from 14:30 pm
●Intended for: the first 100 customers
---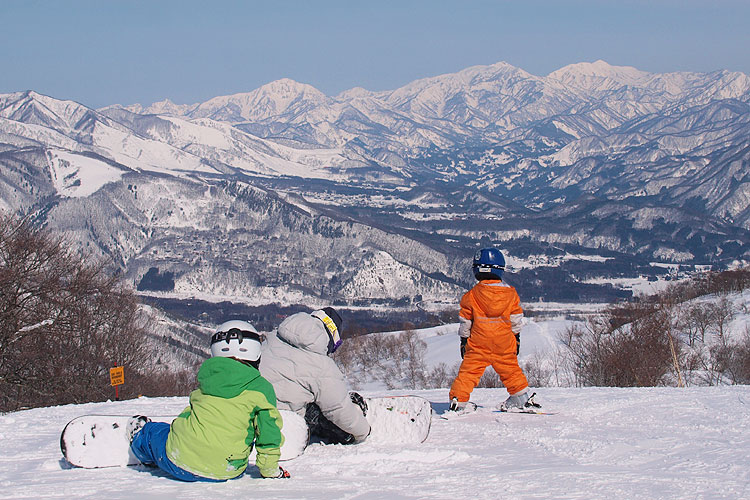 Kids Ski Free!
The 3rd Sunday every month and May 5th are the days children under 11 can ski free!
Take advantage of this special offer and enjoy skiing/snowboarding with families!

●Dates: December 20, January 17,
       February 21, March 21
       April 18, May 5
●Intended for: children under 11
      ※From January to March, treasure hunt will be held on the same day.
---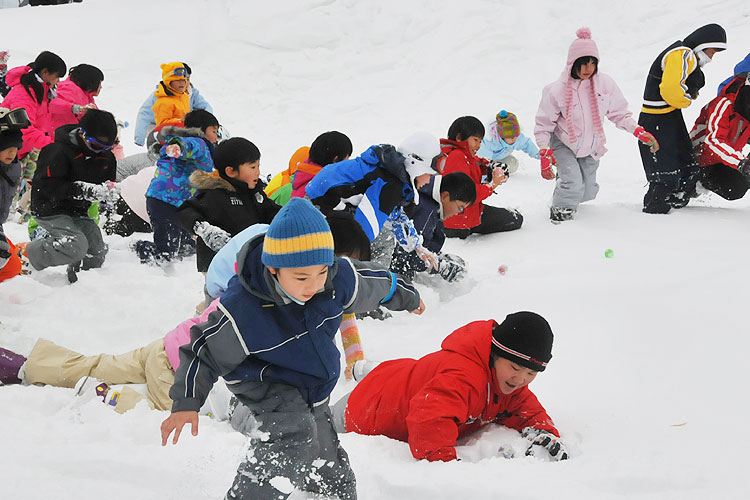 Treasure Hunt
The 3rd Sunday every month, we let all children under 11 years of age ski free! They can also participate in a treasure hunt intended for children from 11:00 am. 
Find a lift ticket, snack, or other treasures in the fluffy snow!
Details will be announced on the slopes or via Hakuba 47's SNS.

●Venue: to be announced
●Dates and Time: the 3rd Sunday every month, January 〜 March from 11:00 am 
●Intended for: Anyone, especially, children
●Participation Fee: Free
Special Events
---
Opening Campaign
On the day Hakuba 47's ski operation starts, the first 30 customers who purchase a 1-day lift ticket or redeem a ticket will receive a meal coupon worth 1,000 yen!

●Date: The day Hakuba 47's ski operation starts (when Hakuba 47 ticket windows open)
●Venue: Ticketing Windows 
---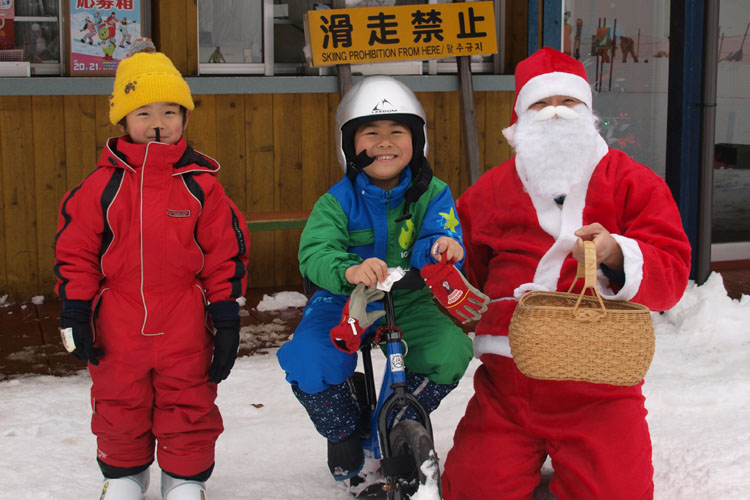 Happy Christmas!
Merry Christmas!!
Santa Claus is coming to pass out chocolates to our guests!

Dates: Thursday, December 24th and Friday, December 25th
   10:00 am・14:00 pm
Venue: Hakuba 47 base area and slopes
Anyone can get chocolates from Santa Claus! The event will be over when the chocolates run out.
---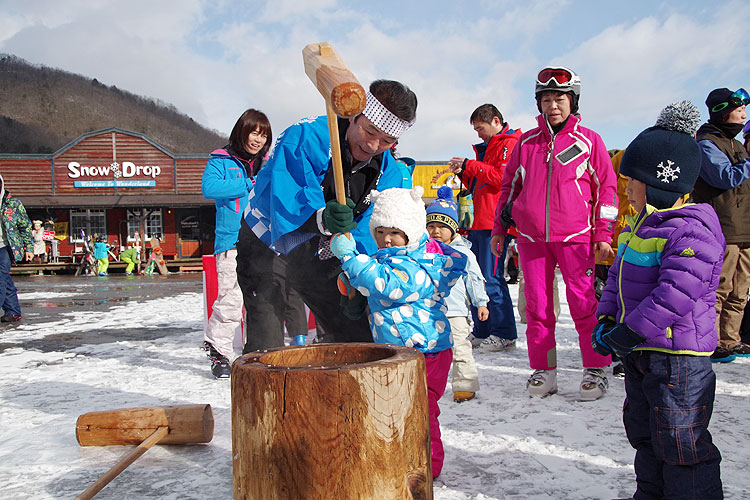 New Year Festival
A Happy New Year! Have a wonderful new year's day at Hakuba 47!!
Why don't you come join our new year's festival? Let's do rock-paper-scissors to get a new year's money gift!

●We will pass out 5 yen to our guests! [from 8:00 am] ※Because "fate" and "five yen" are both pronounced "go・en" in Japanese, people praying for a good fate often make five-yen offerings.
●Rock-paper-scissors game to win new year's money gift [from 10:00 am]
●Treasure Hunt and Snow Flag contest [from 13:30 pm]
---
Gelande Festival
47 staff will cosplay and welcome you! Take part in a treasure hunt, downhill race, game to win 10,000 yen, and more! Let's have a lot of fun together!
You can take part in our cosplay contest! Please stop by 47 information center and take a photo! Your photo will be posted on our website!

Dates: Saturday, March 13th and Sunday, March 14th

  ・March 13th
    from 13:00 pm  Treasure Hunt
  ・March 14th 
from 11:30 am Downhill Race (ski/snowboard/other)
     from 13:00 pm  Game "Win 10,000 yen!!"

Venue: Hakuba 47 Base Area 
Anyone can participate for free!!
---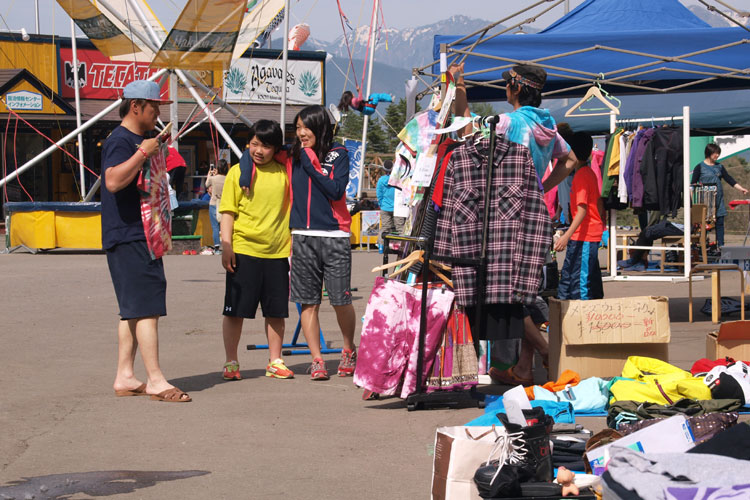 Spring Festival
Hakuba 47's annual flea market will be held during the first week of May!!!
You can sell things at the flea market! It's free to open your shop!

Dates:Monday, May 3rd and Tuesday, May 4th
※This event may be cancelled when Hakuba47 ticket windows are closed.

Venue: Hakuba47 Base area

※If you are interested in opening a shop at the flea market, please call us at +81 261 75 3533.
---
Competitions
---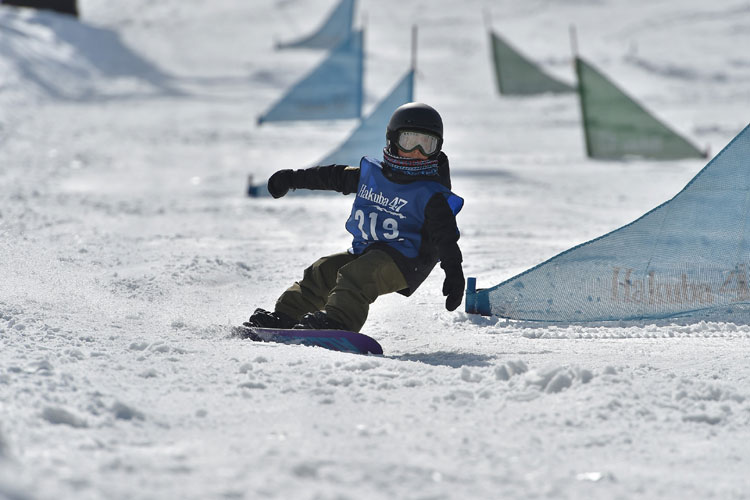 Slalom camp & the 1st amateur competition
Snowboarding between poles. Intended for kids and beginners.

Dates: Saturday, February 27th (camp) and Sunday, February 28th (competition)
---
Snowboardcross camp & amateur competition
Sections are specially designed to challenge the riders' ability to stay in control while maintaining maximum speed. Intended for beginners.

Dates: Saturday, March 13th (camp) and Sunday, March 14th (competition)
---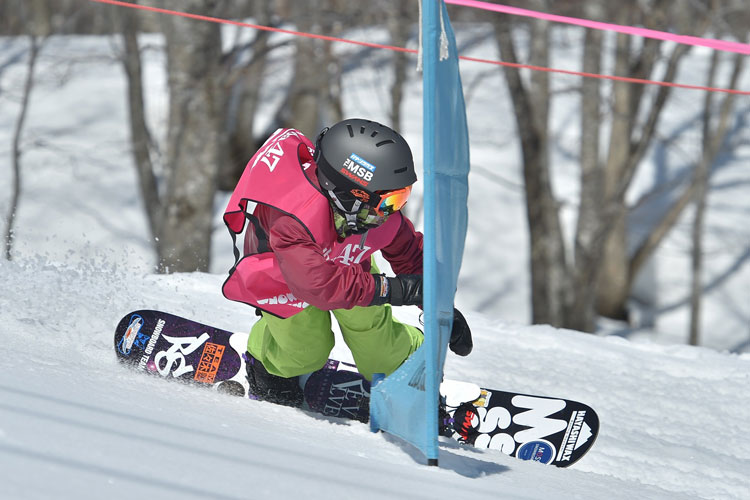 Junior slalom camp & competition
Intended only for primary school and middle school students who are on spring vacation.
Classes are separated by grades.

Dates: Saturday, March 27th (camp) and Sunday, March 28th (junior competition)
---
47 Cup & New Model Test Drive
This big event, now in its 23rd year, is the official competition of JSBA Grade 1. Test rides of the new models for the next season will be held at Hakuba 47. Anyone, not just skiers or snowboarders, can take part in this largest test ride event in Japan!

Dates: Saturday, April 3rd and Sunday, April 4th
---
Amateur technical championships
12th championship in which a total of 3 events will be judged. Intended for beginners.

Dates: Saturday, April 10th (camp) and Sunday, April 11th (competition)
---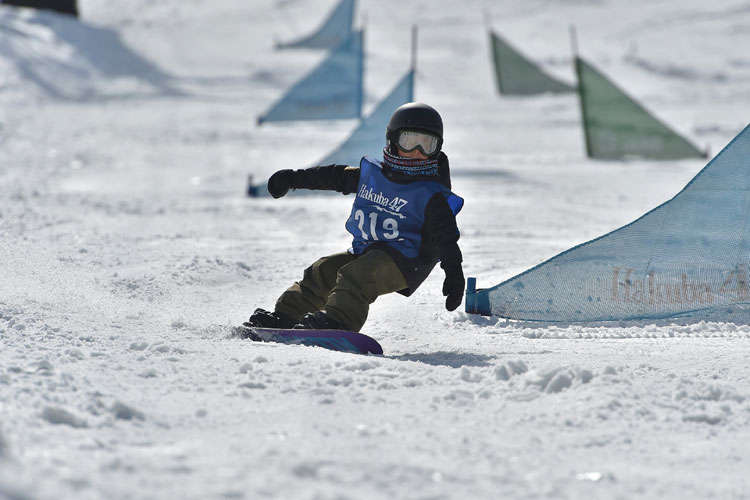 Slalom camp & the 2nd amateur competition
Snowboarding between poles. Intended for kids and beginners.

Dates: Saturday, April 17th (camp) and Sunday, April 18th (competition)
---