The Hakuba 47 Tree Riding Zones (TRZ) are high-hazard sections of trees which can only be entered by guests wearing TRZ bibs. It's easy to become a TRZ member, and there's no extra cost. The map below shows the zones in green. The areas in purple are tree zones that do not require TRZ bibs to enter.
---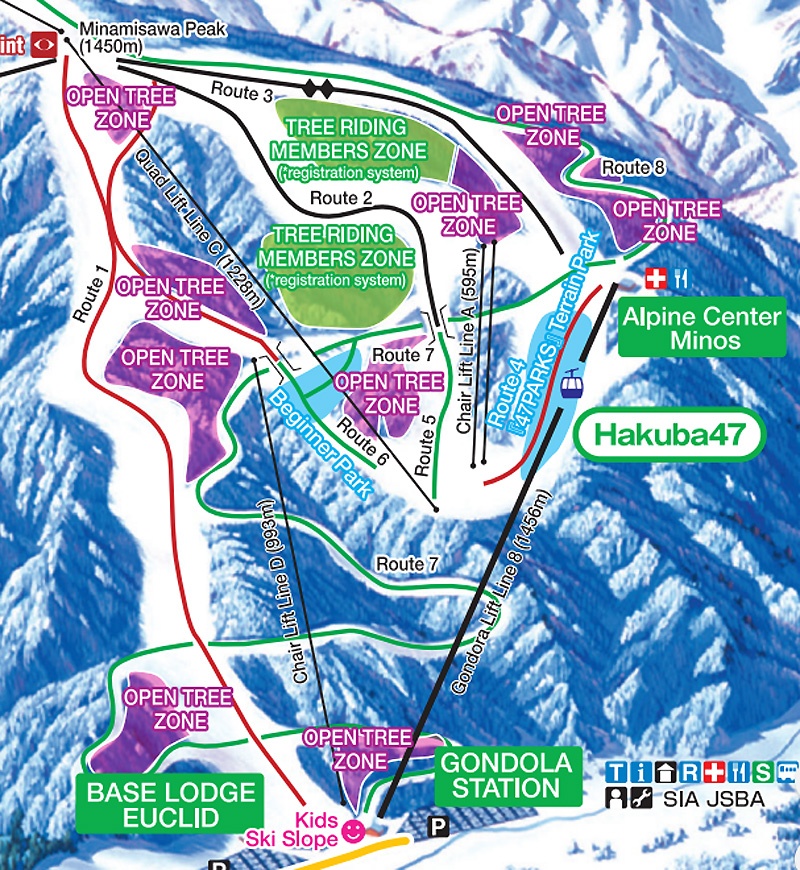 ---
Who can become a TRZ member? Anyone who:
• takes part in a TRZ safety briefing
• signs the TRZ agreement
• is 13 yrs or older, and is over 150 cm in height
• if under 18 yrs, has parent consent and must ski/ride with the parent
• is able to pay for the expense of rescue if needed
• wears the TRZ bib when entering the zones
---
Here's how easy it is to get your TRZ bib!
---

The tree riding zone safety briefing will be twice in a day at 9:00am and 11:00am.
Once you're a TRZ member, here's all you do for the rest of this season.
---
---