Click here for online application form
HAKUBA47 RUNBIKE CUP 2021
---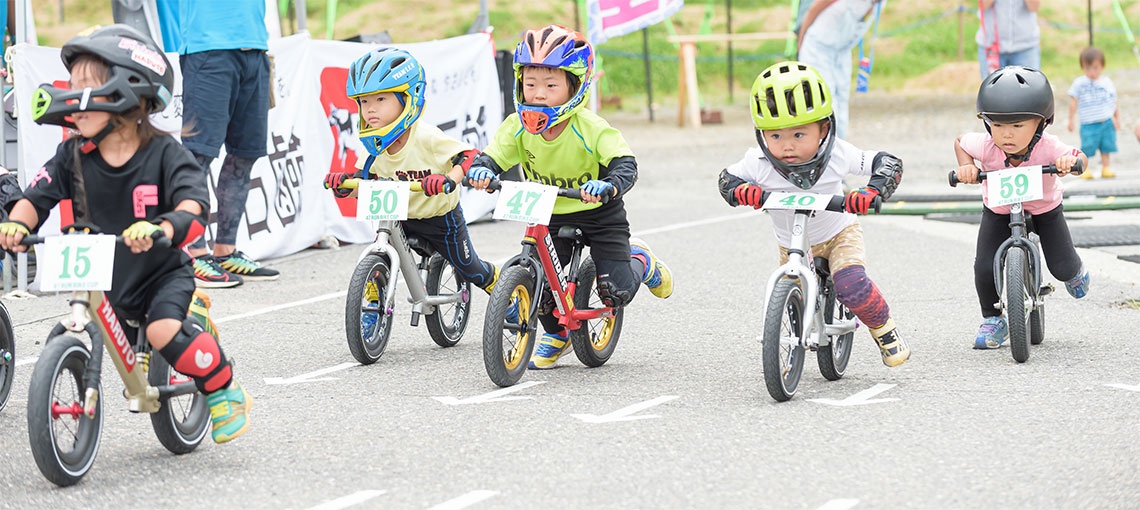 Designed with little ones in mind, Strider bikes are excellent ways for young kids to learn and understand the principles of biking, with the added bonus of being able to use their feet for momentum and stability. This means that kids as young as 2 years can participate, until the age of 6.
Event dates:
●Sunday, July 18, 2021
●Sunday, August 22, 2021
●Sunday, September 19, 2021
Venue:
Hakuba47 Base Area - Next to the gondola station
Eligibility for entry:
Pre-school children aged 2-6.
Entry fee:
¥2,000 per participant; this includes insurance as well as a round gondola trip. Please pay the entry fee at the registration desk on the day of the event. We accept cash only.
Classification:
▼ 2 year class, 48 participants ▼ 3 year class, 72 participants
▼ 4 year class, 72 participants ▼5 & 6 year class, 48 participants
Children will be categorised by their age on the day of the event.
* 6 year olds in Elementary School are not pemitted to compete - this is only for those in Pre-school
-There will be 2-3 winners per race, with a male and female class. Once the class has reached capacity the entry will close. In the case of low numbers, classes may be integrated.

* Grid and race order will be generated at random by computer once the entry has closed.
Bike requirements:
・All must be strider bikes (no pedals) but can be of any brand.
・Modifications to the bike are acceptable, as long as there are no major modifications to the frame and front fork, and that safety has in no way been compromised.
・No brakes are permitted due to the increased risk of rear end accidents occurring from sudden braking.
・There will be a bike inspection on the day of the event.
・If there is a safety concern related to the bike, entry into the race may be refused.
The race course:
---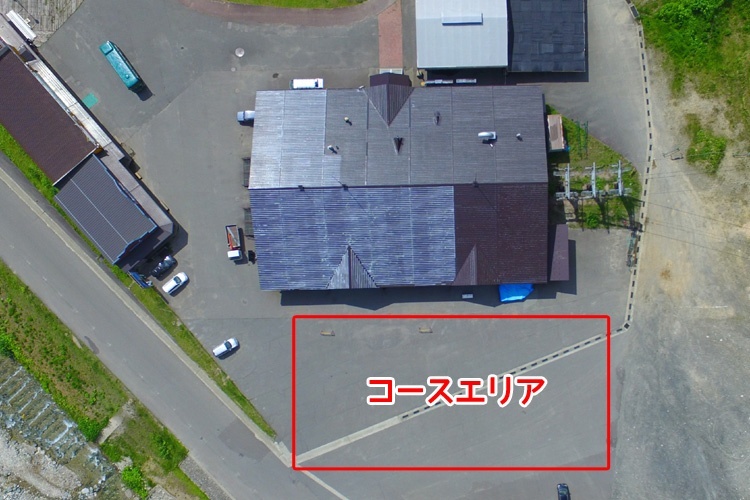 ・The course is currently in the process of making.
・The course will be the same or similar to our regular bike courses that can be used at any point during the green season
・The courses may be adjusted or shortened for the younger classes of 2 and 3 year-olds.

The exact course will be announced shortly. Stay tuned!
In case of injury:
In the event of injury during the event, Hakuba47 and other event organisers will not assume any responsibility. Therefore, we recommend having your own insurance prior to the event. We will, of course, administer any needed First Aid or neccessary medical treatment.
Weather:
Though we do plan to proceed with the event in the case of rain, extreme weather or winds may force a cancellation or deviation from the schedule. Please do be aware of this.
Registration and Event schedule:
The schedule will be announced shortly.
How to apply:
●Application Deadline
  The First Game: ~ Sunday, July 11th
  The Second Game: Monday, July 19th ~ Sunday, August 15th
  The Third Game: Monday, August 23rd ~ Sunday, September 12th
● Application methods;
 1. Online application form:  Click here to apply online
 2. Phone us on:0261-75-3533
 3. Fax us on:0261-75-3566  Click here to print out mail and fax applications
 4. Mail us: Hakuba47 Winter Sports Park, 24196-47 Kamishiro, Hakuba, Kitaazumi District, Nagano Prefecture 399-9211, Japan
Application:
We only accept applications for the first game which will be held on July 18th. Registration for the other two games will begin at the end of each previous event.
EVENT SPONSORS
---

---

---

---
---
---